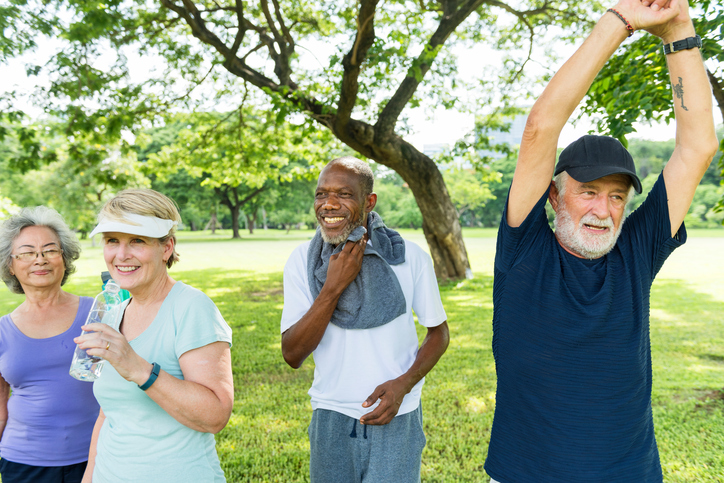 It is said that Sun City Festival in Maricopa County is among the best age-restricted communities in the area. What makes it so? Let's find out.
Sun City Festival was developed by Pulte Homes-Del Webb
With a reputable developer behind the project, it's easy to see why Sun City Festival quickly earned a positive reputation among retirement communities in Maricopa County. Pulte Homes-Del Webb is a trusted real estate developer, having developed several other retirement communities within Arizona, such as Sun City Grand and Sun City West, both of which are located nearby.
The amenities at Sun City Festival are superior
Sun City Festival's amenities are undeniably world-class. There's the Sage Recreation Center, which serves as the central hub of the community. Fitness and wellness activities, clubs, and events are all located here. Meanwhile, Sun City Festival's woodwork and other crafts are housed in the Wood Shop & Craft Studios, where residents can also learn pottery, ceramics, and glass arts.
Dogs are also welcomed at Sun City Festival, which has its own dedicated dog park. Pickleball Complex is another recreation site in the community, home to 16 courts and plenty of seating. Fancy a tee time? Head to Copper Canyon Golf Club, also located within Sun City Festival. This facility features a championship 18-hole golf course designed by Brian Curley and Lee Schmidt.
As for dining, Sun City Festival also has Indigo Grille, where residents and members can enjoy a nice meal after a thrilling game of golf.
There are various activities for residents
Sun City Festival's array of activities and clubs truly makes it an active adult community. For instance, the Sage Fitness Center at the Recreation Center offers a variety of classes and fitness programs to help residents meet their goals. Pilates, yoga, zumba, aerobics, and dance are some of the classes offered.
Residents who want to pick up new skills or broaden their minds can also do so at Sun City Festival. There are numerous courses offered in the community, such as technology, health, photography, self-improvement, gardening, foreign languages, art and history, and even astronomy! These classes are also usually held at the Recreation Center.
Those who are looking to create more social connections are also free to do so at Sun City Festival. There are several clubs and interest groups which residents can join.
Residents can live close to their families
Sun City Festival is located adjacent to Festival Foothills, which has no age restrictions. This gives Sun City Festival residents and their respective families the option to live relatively close to each other while enjoying the benefits of living in the larger Festival Ranch community (where Sun City Festival is located).
Festival Foothills is particularly attractive for young families with school-age children, as it's located a few minutes away from a number of schools. Suffice to say, whoever said living in a retirement community means being far away from your close relatives has clearly never been to Sun City Festival.
With all these perks in mind, Sun City Festival might just be the retirement community you're looking for. Get in touch with White Tank Properties today at 623.606.9354 to learn more about the place and your real estate options in the area.