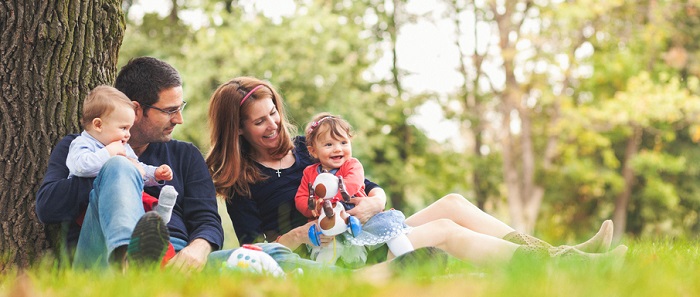 From former farmland to Arizona's 10th largest city, Surprise is making a name for itself as one of the most desirable places to live in the Northwest Valley.
Providing serene and refreshing settings to accommodate family and active adult living, the city has plenty of notable open spaces that give homeowners a quick, recreational stop within their neighborhoods. The following community parks top the list:
Surprise Community Park

Along Bullard Avenue lies Surprise Community Park. A great all-ages destination for some hometown relaxation, this park features large picnic areas, complete with barbecue grills and drinking fountains. It's common to find children celebrating birthday parties here with their families and a large group of neighbors and friends.

Kids also have a grand time enjoying this park's large "playscape," which features more than just the run-of-the-mill slides, see-saws, and swings.

Older kids and kids-at-heart have a lot of areas to play in, as well. The park features pickleball courts, sand volleyball courts, and basketball courts. Parents can also use the walking paths and exercise stations to break a sweat.

For those who simply want a casual, relaxing afternoon, Surprise Community Park has 10 nice ramadas, as well as plenty of trees to provide natural shade. There is also a 5-acre urban fishing lake with an accessible dock for you to enjoy.

At Surprise Community Park, every member of the family is welcome – including your dog. The dog park here features drinking fountains for pets and their owners, a holding area, and landscaped turf for your pups.

Asante Community Park

The Asante neighborhood has an excellent community park on Pat Tillman Boulevard. With amenities to accommodate both play and relaxation, this park is a hidden gem in Surprise, AZ.

Sports facilities in Asante Community Park include 2 lighted soccer fields, 2 lighted softball and baseball fields, and 4 lighted basketball courts. For casual exercise, visitors can use the walking path and exercise stations.

The park features 2 playground units with adequate shade. The vast open space around the park is also ideal for letting the kids run free, while still being able to keep an eye of them.

Asante Community Park has plenty of picnic areas with drinking fountains and barbecue facilities. Five ramadas provide a cozy shade. The park has 2 restrooms.

Another Asante Park highlight is the World War II Veteran's Memorial.

Veramonte Park

Located on N. 140th Avenue, Veramonte Park features a multi-purpose field that comes in handy for hosting community events. It also has a soccer field and a baseball field. Parents will be happy to know that Veramonte Park recently renovated its facilities to add more shaded areas over the kids' playground units.

The park also has one ramada and several picnic tables. Barbecue grills, drinking fountains, and restrooms are available on the premises, as well.

Among the best attractions at Veramonte Park are its splash pads, which are always a hit among the kids. The splash pads are mini-fountains installed on the ground around a dedicated play area – it is certainly a Veramonte community favorite.
Would you like to learn more about Surprise, AZ and its inviting neighborhoods? Browse the site. Or, talk to us at White Tank Properties. We'll show you what Surprise has to offer. Call us today at 623-606-9354 or email Info(at)WhiteTankProperties(dotted)com for inquiries.