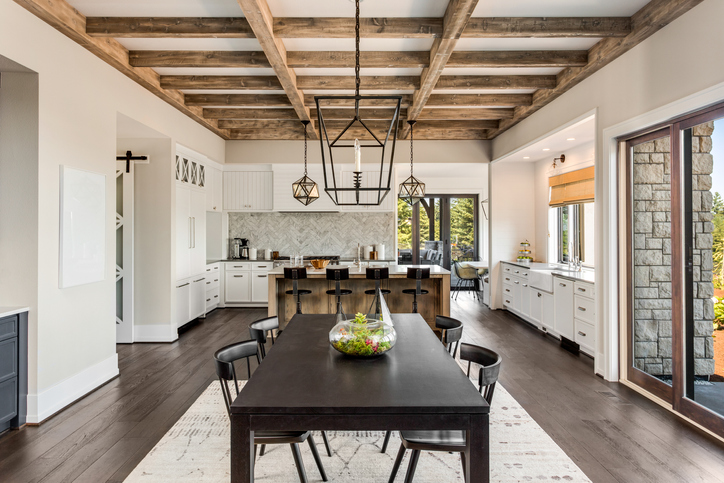 Beyond factors like square footage, architectural style, and location, one of the main things that separate a luxury home from a conventional home are its features.
A high-end residence isn't just any other property – it's something that offers an unparalleled lifestyle for residents, which is made possible by its features. If you're in the market for a luxury home, here are several features that are high on the list of other luxury home buyers:
Expansive open floor plans
Open floor plans have been increasing in popularity over the past several years. Kitchens, living rooms, and dining rooms are no longer separate sections. Home designers now combine them into a single, large space where everyone can interact freely, creating a more seamless overall flow.
Outdoor living spaces
A great complement to spacious open floor plans are stylish and well-designed outdoor living areas. New innovations such as curved decks, multi-level spaces, and more ambitious porch and patio combos have allowed designers to take outdoor living to the next level, creating an enticing indoor-outdoor lifestyle for luxury homeowners.
One of the most popular features these days are outdoor kitchens complete with an oven, stove, full-size refrigerator, microwave, and sometimes even brick ovens for pizzas.
Smart home features
Smart home features were once considered fringe benefits, but they're slowly becoming one of the most sought-after features for those in the market for a luxury home.
Some smart features are for practical and functional use, others increase a home's safety and security, and some are there for lifestyle and entertainment. For more information on the most popular smart home features this year, take a look at this article.
Spa-style bathrooms
Modern spa-like bathrooms offer unmatched comfort and relaxation, bringing resort-style living to any luxury home. Spa-style bathrooms effortlessly combine style and functionality, with sophisticated features like heated floors, luxurious rain showers, and large soaking tubs enhanced by gorgeous natural stonework and elegant wood accents.
Designer kitchens
Considered one of the most frequently used rooms, a kitchen serves as the "heart" of the home, which makes elegant, fully functional kitchens one of the top features for luxury home buyers.
An impressive designer kitchen can add a new dimension to meal preparation and dining with top-quality features such as high-end stainless steel appliances, marble or granite counter tops, custom finishes, spacious islands, and more.
Reclaimed materials
While many buyers look forward to having the latest technology, many are looking for eco-friendlier options to reduce their carbon footprint and take care of our planet.
The use of reclaimed material such as doors, windows, lumbar, and other features taken from razed structures can give a home a unique character. Reclaimed materials add a charming vintage look to homes, and is a great way to add an innovative and sophisticated touch to any luxury home.
Looking for some of the finest homes for sale in Sun City Festival, Festival Foothills Ranch, Surprise, Sun City West, and other nearby communities? Call us at 630-606-9354 or send an email to info(at)whitetankproperties(dotted)com to get started!